I got back yesterday from my trip to Kansas City to visit the boyfriend! We had a lot of fun doing things that involved giant dinosaurs, magical carriage rides, and lots of shopping and sillyness - more on that later. Here are some of the outfits I wore on the trip.

jacket: moschino via flea market
white lace cami: pitaya
skirt: forever 21 via wiwt_sales
moccasins: same seller as skirt on wiwt_sales (thanks!)
belt,necklace: vintage via flea market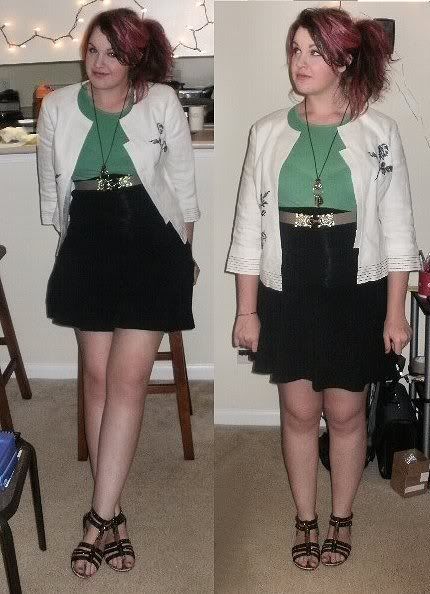 White Embroidered Linen Jacket: Neiman Marcus via Flea Market
Skirt: American Apparel
Interlocking giant gold frogs necklace: vintage via flea market (great find)
Gladiator sandals: TJ Maxx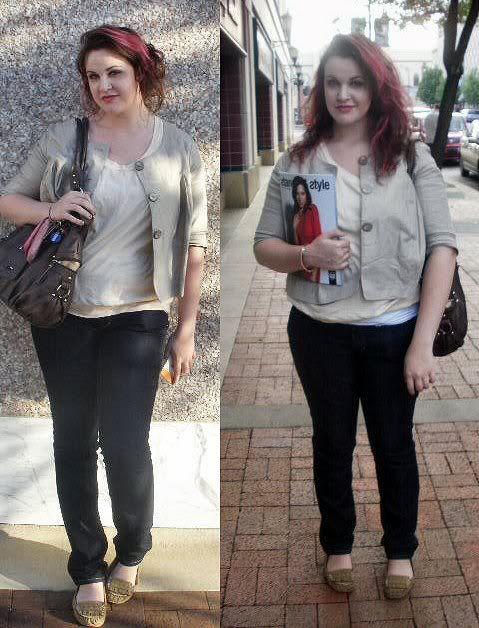 Jacket: Moschino via flea market
Cream raglan pullover: american apparel
Dark wash high waisted skinnies: Banana Republic factory outlet (only $20!)
Moccasins: wiwt_sales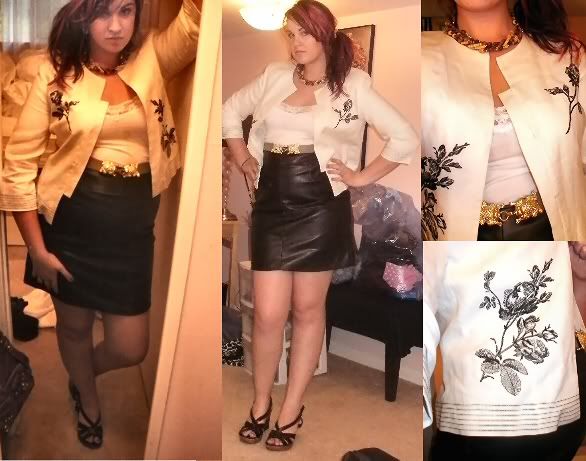 Jacket, lace cami, and frog belt same as above.
PVC/Vinyl Skirt: flea market!
Wedges: Sears
Beaded necklace: flea market

A preview of what we did (detailed write ups and an attraction guide to come)



We ate with dinosaurs


rode in a magical carraige


shopped (bestey johnson love!)


imitated mannequins in forever 21


and pretended to be fish.