Isn't it amazing how dress can affect attitude? Today I dressed smartly and responsibly and as a result I feel like a super-competent intern, ready to impress the entire company while crossing tasks off my list like some kind of task-completing superintern. Amazing. The above is representative of my outfit, except that my necklace is 2 strands turquoise beads and 1 strand of tiny rhinestones, and it was only $10 from Urban Outfitter's; my bag is just a turquoise crossbody with a little fringe detail; my belt is a ruched black satin Calvin Klein with a shiny seatbelt-buckle closure; and my shoes are strappy black wedges, not peeptoe slingbacks. But hey, close enough.
The shirt is a black men's express shirt, size S, which fits great because it's stretchy. I got it at the Salvation Army for $1. Let me just give a shoutout to this salvation army. If you ever find yourself in Northern Massachusets, there are 3 places you must visit: Newburyport, Salisbury Beach, and
this Salvation Army
. It's in Haverill, which is a dump, but it's like the size of a small department store and filled with great finds. I got $70 worth of Calvin Klein, Geoffrey Beene, Oscar de la Renta, Van Heusen, and Jessica McClintock. I'll take pictures of them all later - most of them are wonderful button-ups, half for my boyfriend who is lacking in appropriate business attire (he wears button ups from Wal Mart and dress pants that are a size too big, although his suit jackets are pristine!) and the other half is for me, because I adore the menswear look. They are all in great shape and have beautiful fabrication. I'm so excited! All the shirts were $5 or under, some of them $1 because of the tag sales they have every day (each day, a different color tag on a garment magically turns all of those garments into $1 steals). Then I got 2 black purses that I could start a DIY project, a fringed handbag.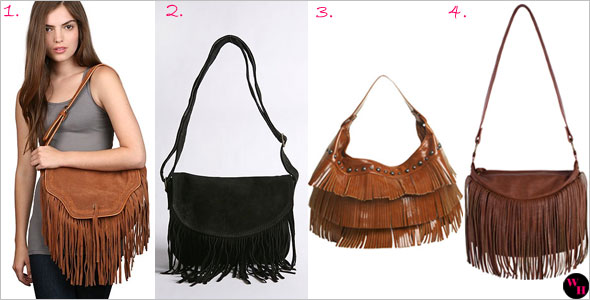 It's not turning out too well at the moment because after I cut up my cheap PVC Nine West purse, it turned out to have interfacing attached to EVERY piece. So I have to sew pieces together, which upsets my sewing machine ... and it's not very hangy, either. I may need to find some real leather, though I am reluctant to cut up my leather binder and leather messenger bag from the Salvation Army (guys, I went crazy. I only had an hour and a half in there, and I could've spent at least 5 hours more!)
My internship is almost over and I've learned so much. Post on that coming soon. In the meantime, I ask you: what outfit makes you feel capable of accomplishing any task? Because I want to copy it. XOXO